Charity has long been associated with giving money to support those in need. When we hear "charity," our minds often conjure images of financial donations, fundraisers, and philanthropic organizations. While monetary contributions undoubtedly play a crucial role in addressing societal challenges, it is essential to recognize that charity encompasses far more than just financial giving. True charity extends beyond dollars and cents, encompassing acts of kindness, compassion, empathy, time, skills, and advocacy.
How can I take part in charity without money?
Taking part in charity without money is possible and can be incredibly impactful. Here are several ways you can contribute to charitable causes without financial resources:
Volunteer your time
Many charitable organizations rely on volunteers to carry out their missions. Offer your time and skills to assist with various tasks, such as organizing events, serving meals at shelters, tutoring students, or helping with administrative work. Your time and presence can make a significant difference in supporting the organization's operations and assisting those in need.
Donate goods and resources
Look for opportunities to donate physical goods that can benefit those in need. For example, clean your closet and donate clothing, shoes, or household items to shelters or community organizations. In addition, consider donating food, books, educational materials, or medical supplies to relevant causes. Your contributions can directly impact the lives of individuals and families in need.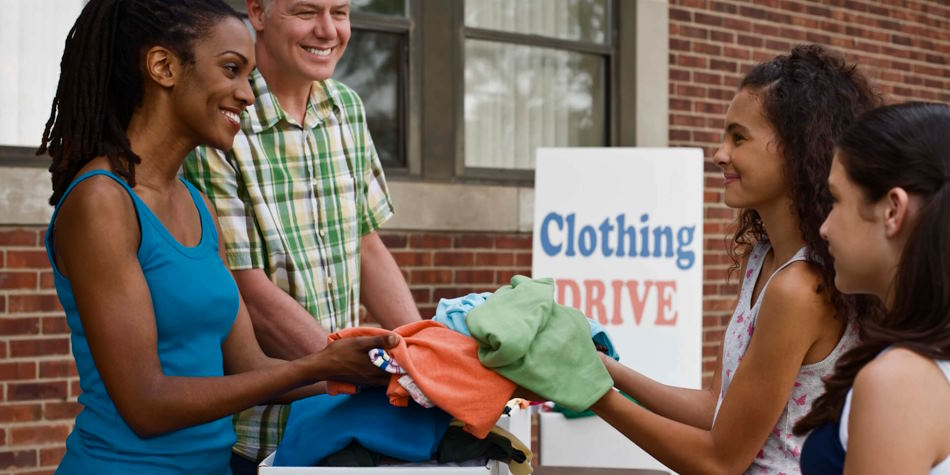 Organize a donation drive
Instead of donating money, organize a donation drive to collect essential items for those in need. Gather friends, family, or colleagues to contribute clothing, hygiene products, school supplies, or non-perishable food items. Distribute the collected items to local shelters, food banks, or community organizations.
Share your expertise
Use your knowledge and skills to benefit others. Offer to provide pro bono services in your professional field. For instance, if you're a graphic designer, offer to create promotional materials for a nonprofit organization. If you're a writer, volunteer to help with content creation or grant writing. Your expertise can contribute to the success of charitable initiatives without requiring financial contributions.
Raise awareness
Use your voice and platforms to raise awareness about important social issues and charitable causes. For example, share information on social media, write articles or blog posts, or engage in conversations that promote understanding and empathy. By spreading awareness, you can mobilize others to take action and support charitable initiatives.
Offer your support and kindness
Acts of compassion and empathy can significantly impact individuals in need. For example, offer a listening ear, provide emotional support, or engage in meaningful conversations with those who may be struggling.
Engage in advocacy
Become an advocate for causes you believe in. Raise your voice and educate others about important issues. Contact elected officials, sign petitions, participate in peaceful protests, or join grassroots movements to drive systemic change.
Volunteer for senior citizens
Contact local nursing homes, assisted living facilities, or senior centers to inquire about volunteer opportunities. Spend time with elderly individuals, engage in conversation, assist with activities, or offer companionship. Your presence can bring joy and alleviate loneliness.